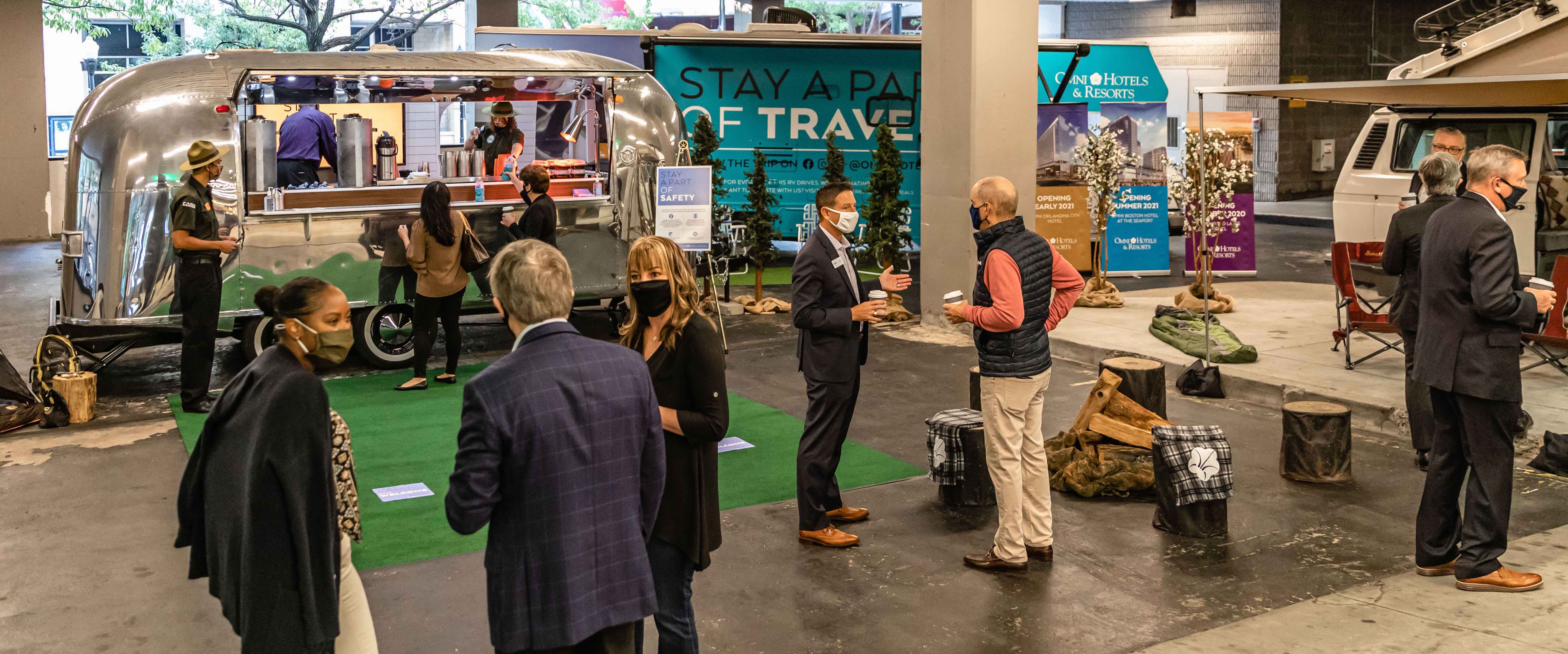 Charleston, South Carolina
Corporate Bar Rentals
C

harleston's

C

orporate

A

irstream

B

ar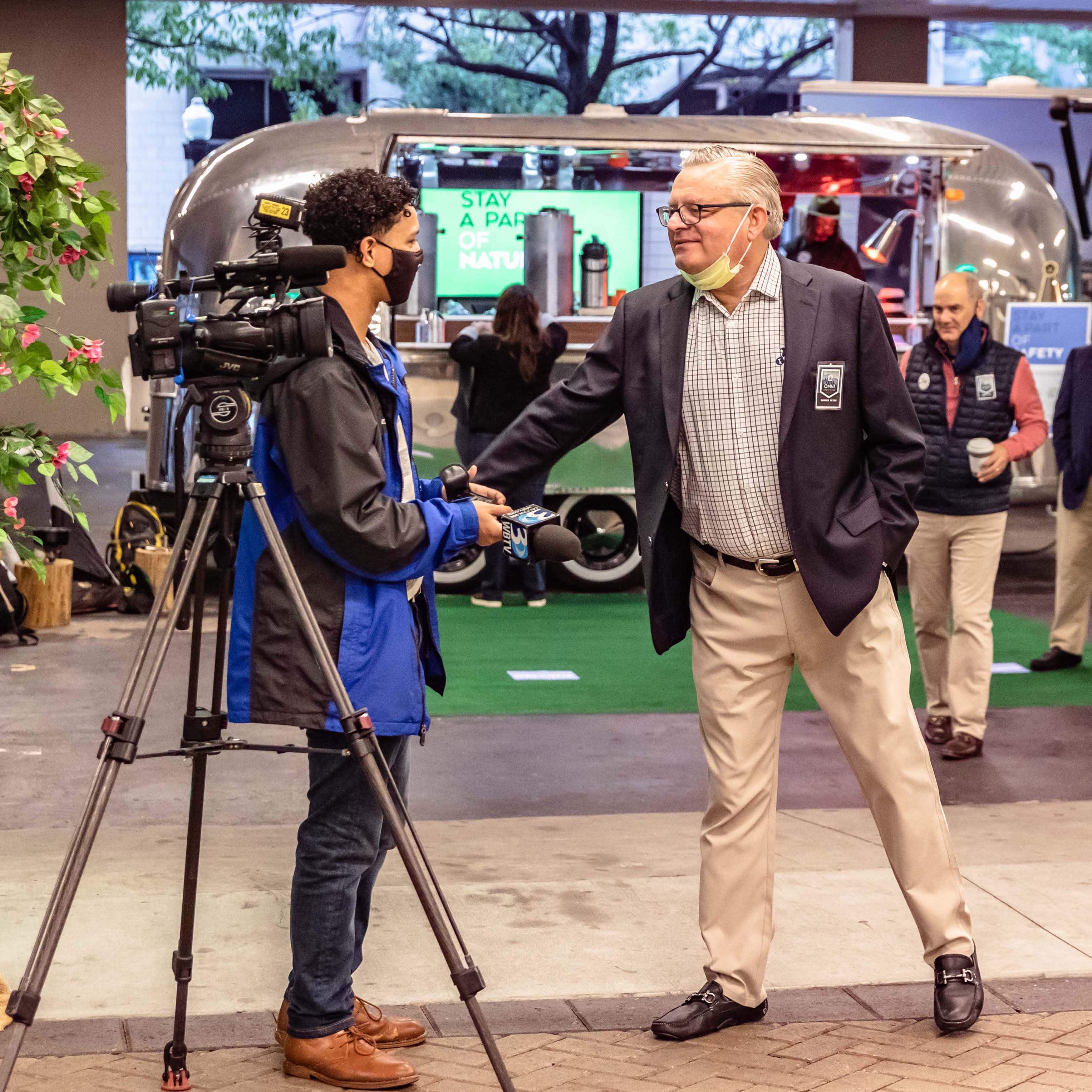 A Charleston Corporate Event is a time for celebrating the accomplishments and culture that makes your company so great! From holiday parties in December to Spring gatherings, Vintage Silver can help create a lasting impression on your associates and clients. With access to some of Charleston's best bartenders, we can arrange for these mixologist to be on-site for the company party. Our turnkey event activation solutions are available to the entire Low-Country, whether on Broad St downtown, in an office parking lot in North Charleston, or on Middle St on Sullivan's Island. We have your company covered. Enjoy the timeless thrill of serving your party around out of a 1966 Airstream Bar!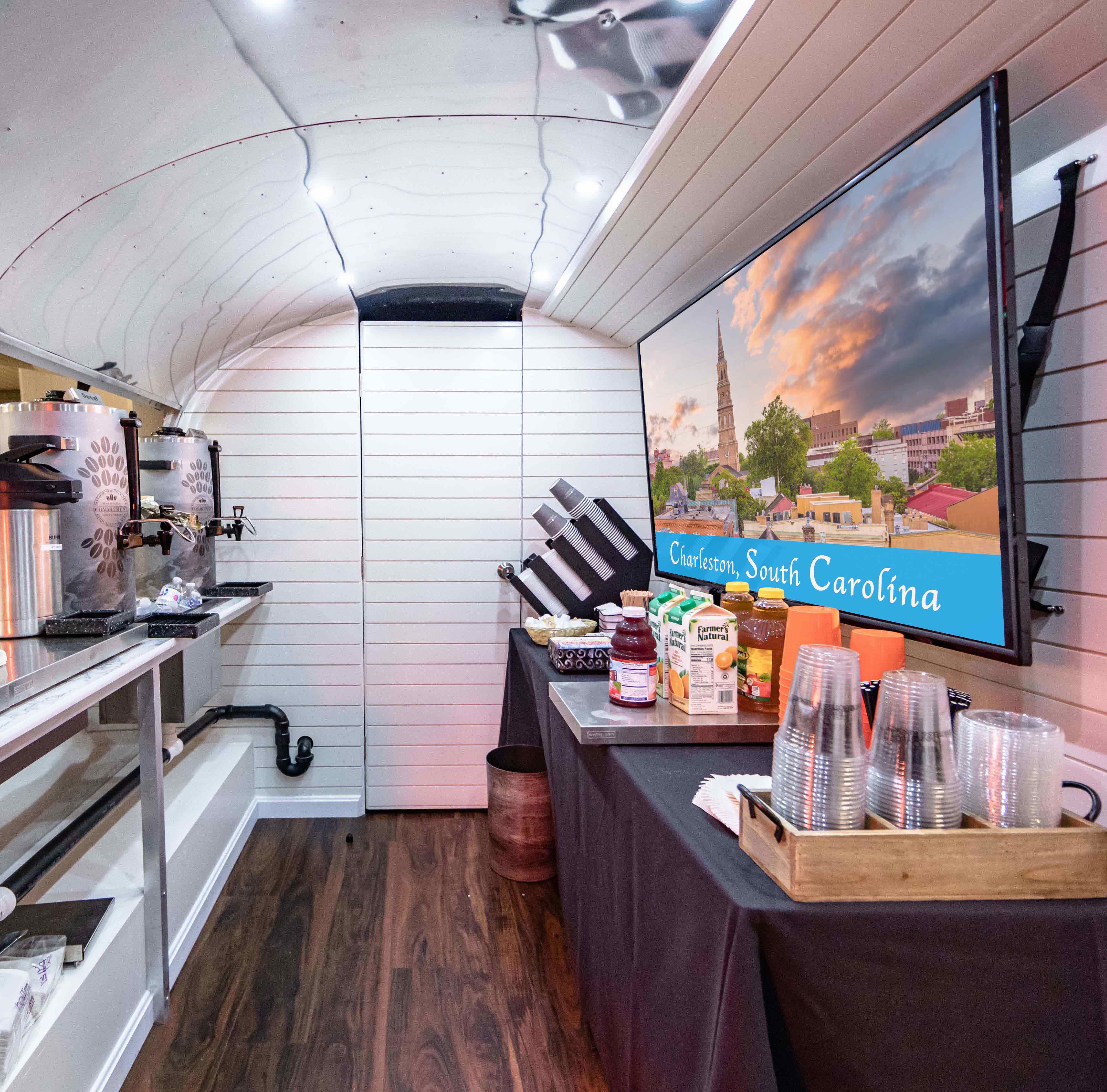 Airstream Mobile Bar Rentals are a popular and relatively new company party furnishing. Originally derived from the Trans-Atlantic seaplanes of the 1930s, the Airstream "Clipper" was conceived. Whooshing along the California Pacific Coast Highway like an airplane without wings, this aerodynamic travel trailer instantly became a part of mid-twentieth century Americana. Today, well-preserved Airstreams maintain and even appreciate in value. They act as homesteads for cross-country travelers, the perfect prop for Hollywood movies, and the epicenter for selfies and a drink at company Christmas parties. Our Airstream, The Vintage Silver is a seventeen-foot 1966 Overlander with baby moon wheels, a long bar, shiplap white walls, and a timeless charm perfect for company celebrations!
V

intage

S

ilver

A

irstream

B

ar
Your Company & Our Airstream
The Greater Charleston Area hosts hundreds of thousands of guests each year for seasonal festivals, events, and trade shows. Whether on the Charleston Convention Center Campus in North Charleston or in Marion Square in downtown Charleston, the Vintage Silver Airstream is the perfect brand activator. Our Airstream can act as a vintage bar for serving cocktails, or even coffee for morning events. Corporate Wrap options for brand or product activation are also available. And last but not least, the airstream bar can be used as a TV station if your event is centered around a live a sporting event. With the capability of broadcasting up to three TVs, the Airstream can easily be transformed into a 'Tailgate Airstream Trailer'. See the link here for more info. With a height of nine feet times eight feet wide times seventeen feet long, the Airstream can be set up in most event settings!
In addition to the diverse functionality of the Airstream bar itself, we also ensure a seamless experience with one of our dedicated account representatives. We will work with you every step of the way and do our best to make sure your company's event is a success! From venue planning, to custom décor arrangements, our goal is to be more than just simply a corporate event rental company. Just ask the Omni Hotel brand, who we have partnered with numerous times to help jumpstart their 'Get Road Ready' staff appreciation events across the Southeast!