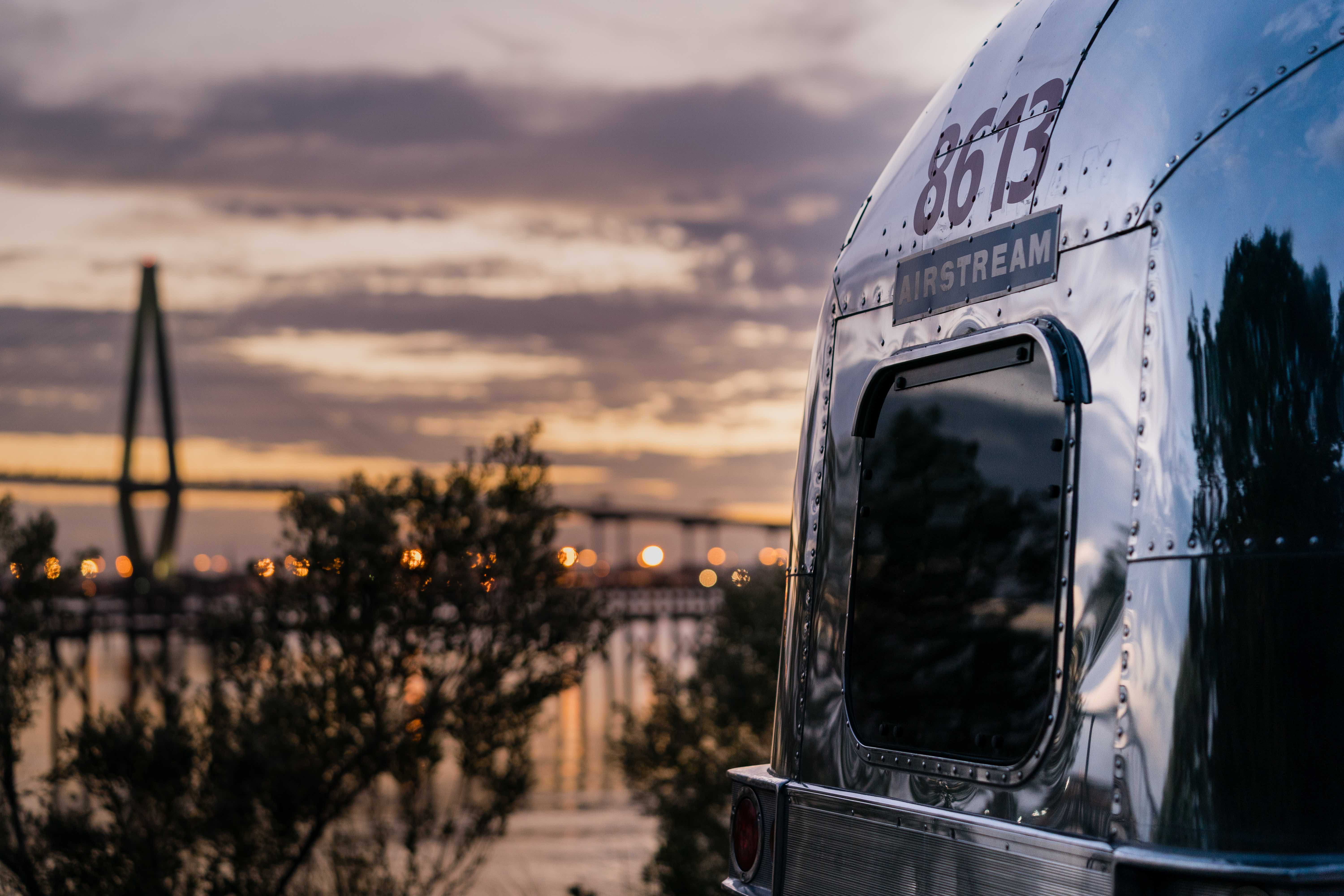 This Airstream's Life Story began in Santa Fe Springs, California in 1966. Lyndon B. Johnson was President, The Beatles, The Rolling Stones, and Bob Dylan were at the top of the charts, Gas was 32 cents a gallon, and Airstream family trips were underway across our country.
Fast-forward over fifty years to March 2020 is when our journey with this Airstream Overlander officially began! We contracted a company out of Kentucky that specializes in Airstream restoration to bring her back to life. We removed the interior furnishings, installed a custom frame, recycled and re-polished the exterior shell, put in flooring, electrical, and plumbing, then added the shiplap walls, bar, baby moon wheels and all the finishing touches. After seven months and thousands of hours of restoration work, The Vintage Silver was born!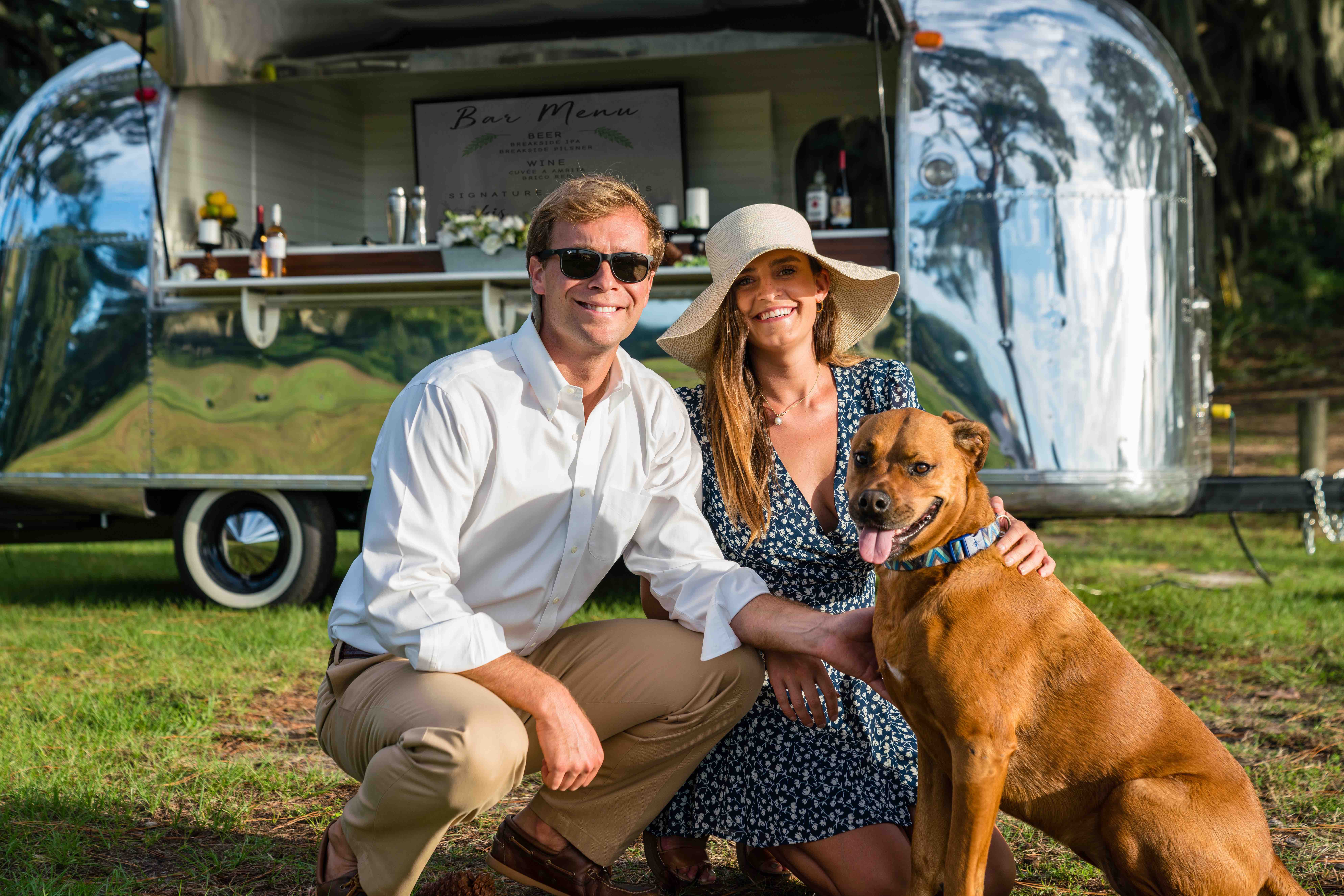 Founded by Colton Benford and Emma Tober with the goal of bringing a more memorable bar experience to weddings, festivals, and private events in the Lowcountry, we understand your experience matters. With a decade of experience in the hospitality arena, Benford is no stranger to hosting large-scale parties. His other company, Tailgate Group, founded in 2011 hosts anywhere from 1,500 to 2,000 guest every college football Saturday in six states across the Southeast. This know-how has allowed the Vintage Silver team to easily transition into the Charleston wedding scene and operate in accordance with local wedding planners.
Colton, Emma, and Sadie (their dog!) are involved with many organizations in Charleston, and while not working, both enjoy time on the boat exploring the tidal creeks, barrier islands, and dockside bars the Lowcountry has to offer!